Attention Palm Desert Golfers (and Their Partners)!
Are you not getting the distance on your golf shots that you once did?
Is back or shoulder pain and stiffness limiting your swing?
Are you struggling with consistency?
Does fatigue creep in to ruin a good round?
The solution is not in new clubs or a new swing aid. It's in restoring your own body.
Revolutionize Your Game with Fusion Fitness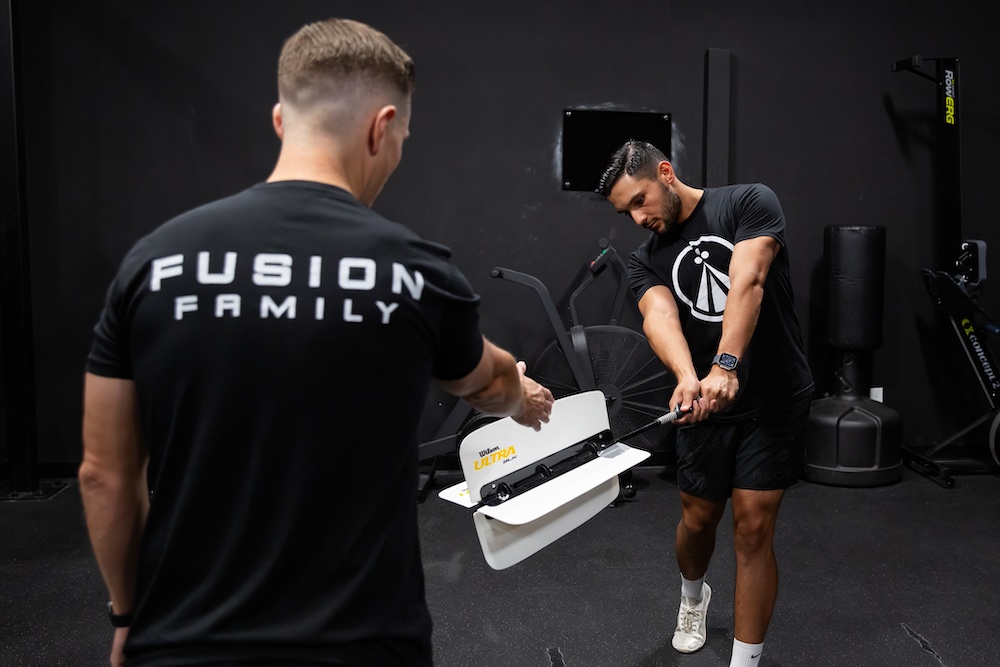 We're pleased to introduce a new personal training regime focused on fitness for golfers.
Our program uses innovative equipment and training techniques to improve core strength, balance, flexibility, stamina, motor control, and coordination.
Regardless of your fitness or skill level, we'll cater to your strengths and weaknesses and tailor each session to fit your specific needs.
What Can You Expect From Our Fitness For Golfers Program?
The benefits go beyond helping you develop a more accurate and powerful golf swing.
Our program also addresses muscle imbalances, tightness and weaknesses to reduce or eliminate back and shoulder pain and stiffness.
After participating in regular training, we guarantee you'll feel better from the moment you get out of bed in the morning.
Golfers can expect to:
Strike better
Improve accuracy
Drive farther
Play with less pain
Build endurance and mobility
Don't Wait - Get Started in Palm Desert Today!
Don't get left behind while everyone else shaves strokes off their game. Not only are we confident that you can excel at golf, but you will also get fit while doing it.