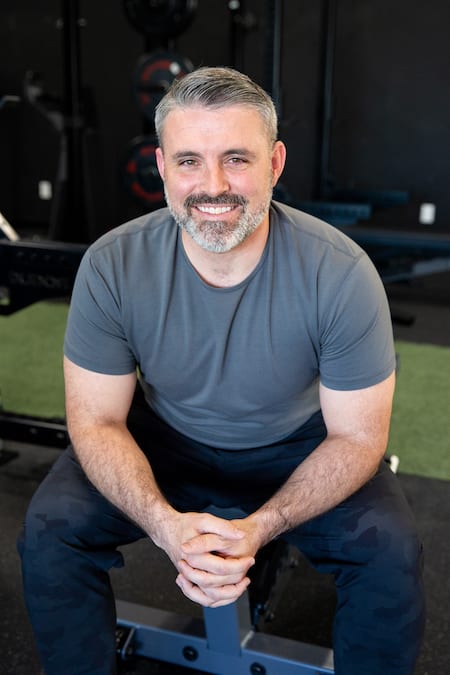 Jason Organ
Welcome to the world of fitness with Jason Organ, a passionate and dedicated fitness coach who has been in the industry for 15 years. Jason's mission is to help men and women achieve their health and fitness goals and lead a happy, fulfilling life.
Jason's approach to fitness coaching is unique, as he believes in creating personalized programs that are tailored to each individual's needs and goals. He has a strong history of success in helping his clients lose weight, gain strength, and improve their overall health and fitness.
Jason's love for helping others is reflected in his coaching style, where he creates a supportive and motivating environment for his clients. He is always there to listen and provide guidance, and his clients often describe him as a great mentor and friend.
When he's not coaching, Jason loves to stay updated on the latest fitness trends and research by listening to educational podcasts and reading books. He also has a passion for traveling and exploring new places, and he believes that living a healthy life is not just about exercise and nutrition but also about having fun and enjoying life to the fullest.
Growing up in Ireland, Jason played a mixture of Irish sports and rugby, which gave him a deep understanding of teamwork, support, and empathy for others. These values are at the core of his coaching philosophy, and he believes that working together and supporting each other is the key to achieving success.
Join Jason on your fitness journey and experience the transformational power of his coaching.
Whether you're looking to lose weight, build muscle, or improve your overall health and wellbeing, Jason is here to help you achieve your goals and live your best life.